Join us tonight for the third film in this year's Screen on the Green summer series, From Here to Eternity. 
With parallel plot lines about secrecy, ambition and passion, this classic film takes place on the shores of Oahu, Hawaii, in the months preceding the Japanese attack on Pearl Harbor. We can't wait to get a front row seat for Burt Lancaster and Deborah Kerr's infamous sandy kiss!
Featuring an infantyman with a secret, a commanding officer's affair with a married woman, boxing matches, burglaries and more, From Here to Eternity will keep viewers on their toes and begging for more!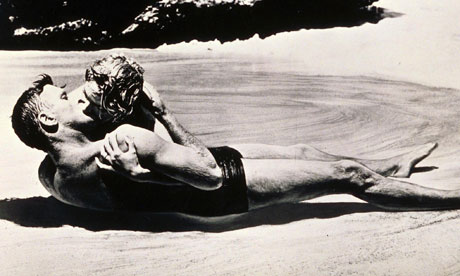 As always, the film will begin at dusk on the National Mall between 7th and 12th Streets NW. Get there early to secure your spot!
Don't forget to enter this week's trivia contest! Check it out here.
  And if you forgot your picnic basket, Hill Country will be delivering to 5 rendez-vous points around Screen on the Green. Click the tumbnail below for details!